Please see our Daily Bible Reading Guide on the 'Here at Faith Baptist Church' link.
 Watch us on Facebook-Click here to be taken right to our Facebook page!
Read the Aggie Hurst Story!- Click Here
Listen to: "Christian Law Association's
   Dr. David C. Gibbs, Jr.'s Testimony of his Mother."         
2023 YEARLY JUBILEE - August 20 - August 24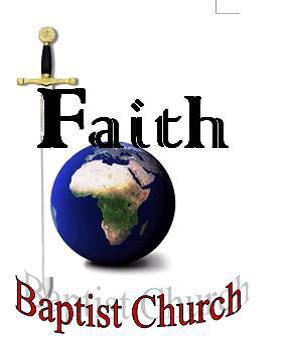 Where God's Grace is still Amazing!
THEME for the Year   
". . .
We are journeying unto the place of which the LORD said, I will give it you: come thou with us, and we will do thee good: for the LORD hath spoken good concerning Israel." Numbers 10:29
The entire Faith Baptist Church family extends to you a warm and hearty invitation to come and worship with us!
Here at Faith we believe in:
We are an independent, fundamental, soulwinning, missionary-minded, KJV Bible, expository preaching, Baptist Church. Most importantly, We pray that if you have not already received Christ as your Saviour, you would do so right now.  Don't delay another minute. "For whosoever shall call upon the name of the Lord shall be saved." Romans 10:13.  

We'd love for you to visit with us.  We love the Lord and want to do all we can for His Kingdom.  May the Lord bless you/yours all your days.  God bless.
Mercy/Compassion/Grace/John 3:16
To contact us - please call: 434-977-7128/434-975-2228