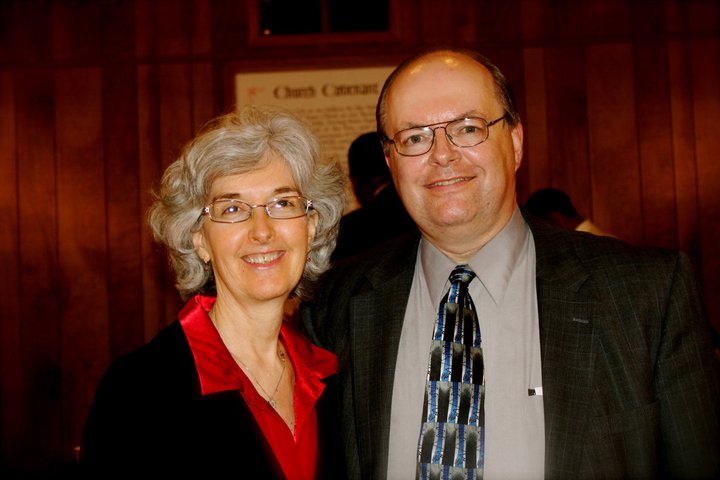 G. Raye Jones and his wife, Yvonne A. Jones, have been serving together at Faith Baptist Church since January 2011. Pastor Raye was voted in as Pastor on Sunday, April 17, 2011.   Pastor Raye was ordained on Wednesday, April 13, 2011 by Pastors Michael D. McClary, Peter N. Chege and Nelson Tindall.  The Joneses first visited FBC in January 2011 with a total of ten people in attendance. God is blessing and growing His church. G. Raye Jones, B.A. (UVA '79), J.D. (UVA '82), LL.M. (Marshall Wythe School of Law '93) preaches and teaches at FBC.  Yvonne A. Jones, (B.A. Tennessee Temple University, '75 under Dr. Lee Roberson) plays the piano and teaches.  The Joneses, soul winners themselves, have been faithfully serving the Lord together since 1986.  Pastor Raye went to Kenya, Africa in 2010 and 2012 and saw over 1200 souls accept Christ as their Saviour.  The medical team treated as many with more souls saved.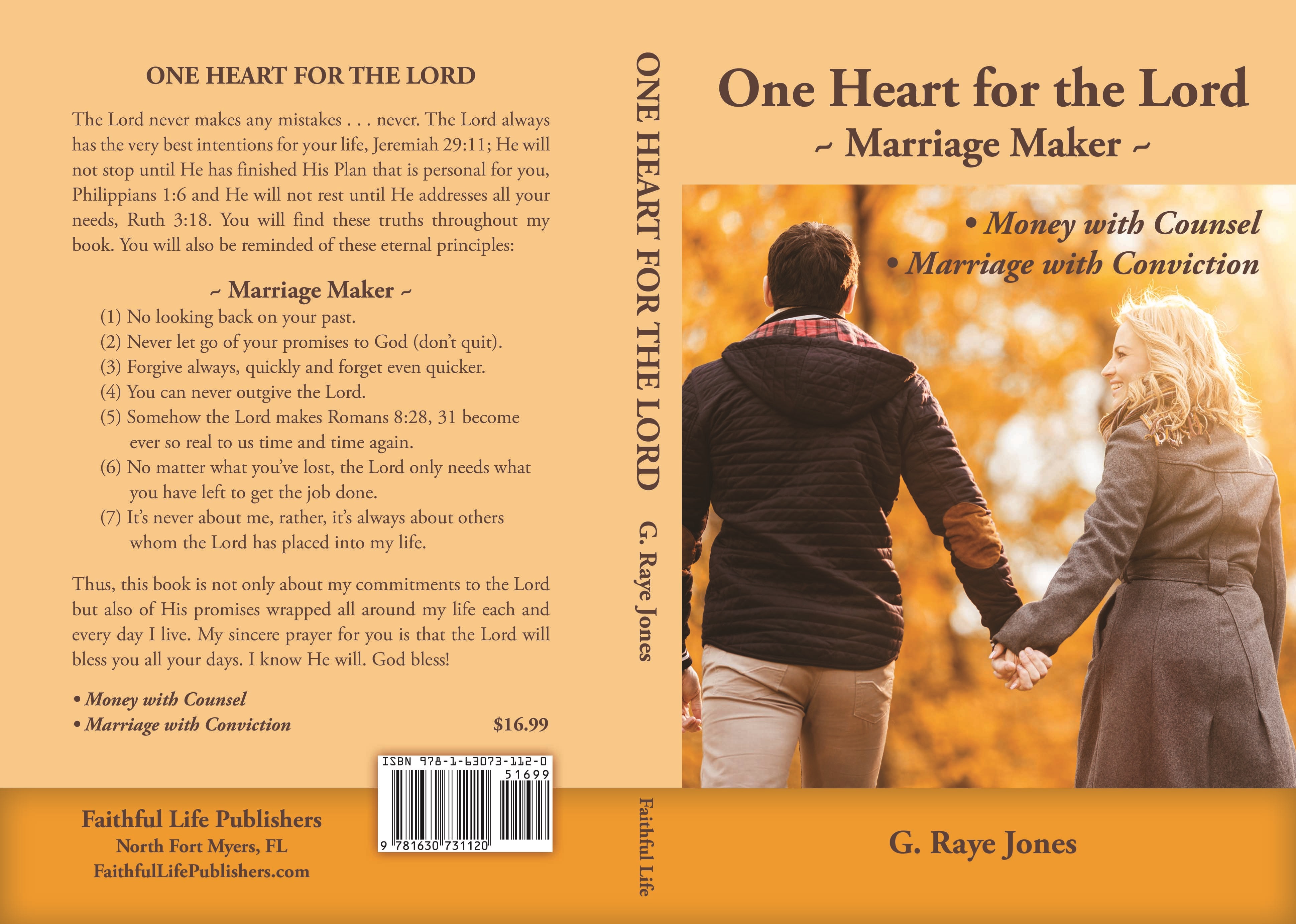 Book Reviews
Laure McCourt Lopez Review: "One for the Heart" book by G. Raye Jones
By Laure McCourt Lopez
Jul 30, 2014 - 7:40:13 AM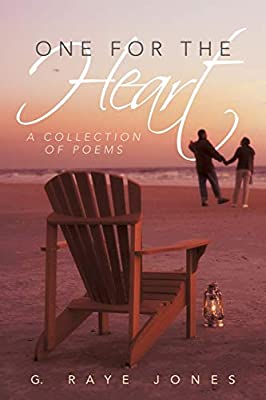 As I'm sitting in my study, looking out the window, I'm drawn into the cozy summer Maine afternoon that is framed with multiple raindrops, occasional rumbles of thunder and shouts from our neighbor's kids as they jump into their pool in between the thunderclaps. The perfect kind of day to refresh with a glass if iced tea and curl up with a good book and indeed, I have one in hand: One for the Heart, by G. Raye Jones, a collection of inspirational and reflective poetry.
It is interesting to note Mr. Jones' early upbringing: he was born in a tenant house, with no indoor plumbing, in Rawlings, Virginia and worked in the tobacco fields until he entered college, choosing ministry and law as his career endeavors. Having begun life in this way, his path has taken many different twists and meanderings which the reader catches a glimpse of as the author shares with us events that have unfolded.
There are several themes that are woven throughout the poems, such as the true meaning of friendship, love and acceptance, admiration of family members that have unselfishly taught and shared valuable life lessons and faith that is found in his relationship with God. Each poem is dated to serve as guideposts along life's journey.
I once had a professor who said you could always tell when a reader was engaged in a good book: after reading for some time, the reader would pause and look up with a sign of personal reflection upon the face. That is how this book affected me. It isn't just a matter of reading words but rather reading the musings of a heart that has so much to share with the reader.
In the poem "Anchor Holds" Mr. Jones reveals the response to the storms and struggles experienced in life yet yielding to the touch of the potter's hands who molds the raw form of clay. He states that "He will let your faith, in His timing, turn into perfect sight." We are carried along through the remembrances of the author as he relates his first experiences of the Holy Land in "He Remembered Me" as well as early days working the tobacco fields in "I Remember." An intimate dialogue with God is revealed in "I Will not Rest" and "Her Daddy's Heart" proves to be a touching observance of the relationship between daughter and dad.
I highly recommend this thoughtfully crafted collection of poetry to enjoy during those contemplative moments when one wishes to step back from the busyness of life and reflect upon that which is lasting and meaningful.
Laure McCourt Lopez
Email: lauremccourtlopez@gmail.com
Biography
---
G. Raye Jones was born in a tenant house in Rawlings, Virginia, and worked in tobacco fields until he left for college. Jones earned a BA and JD from University of Virginia and a Master of Laws degree from the Marshall-Wythe School of Law. He is the pastor of Faith Baptist Church in Charlottesville, Virginia.
"One for the Heart"
by G. Raye Jones
Published: 12/23/2013
Pages: 110
ISBN: 978-1-46273-404-7
$12.00 Soft
$4.00 E-book


© Copyright 2002-2013 by Magic City Morning Star
     
In
One for the Heart: A Collection of Poems
, (www.westbowpress.com), Pastor Raye Jones thanks the Lord for 
His goodness and for saving him at the age of nine at a revival in his hometown Church in Rawlings, Virginia. His poems talk of his faith in God and his belief that it is only through God's love that we can truly live a faith-filled good life. He writes of the true meaning of friendship and the beauty of eternal love whether for a friend or a family member. A steadfast Compassion for others and Commitment to Christ is seen throughout these poems.
Raye has also authored many poems over the years.  In 2009 his daughter, Lydia Jewell Jones, put a lot of those poems in a book, "A Father's Legacy, The Life of my Father, G. Raye Jones" published by Xlibris. See Xlibris Corporation, 1-888-795-4274, www.Xlibris.com, Orders @ Xlibris. One of the poems is Preacher.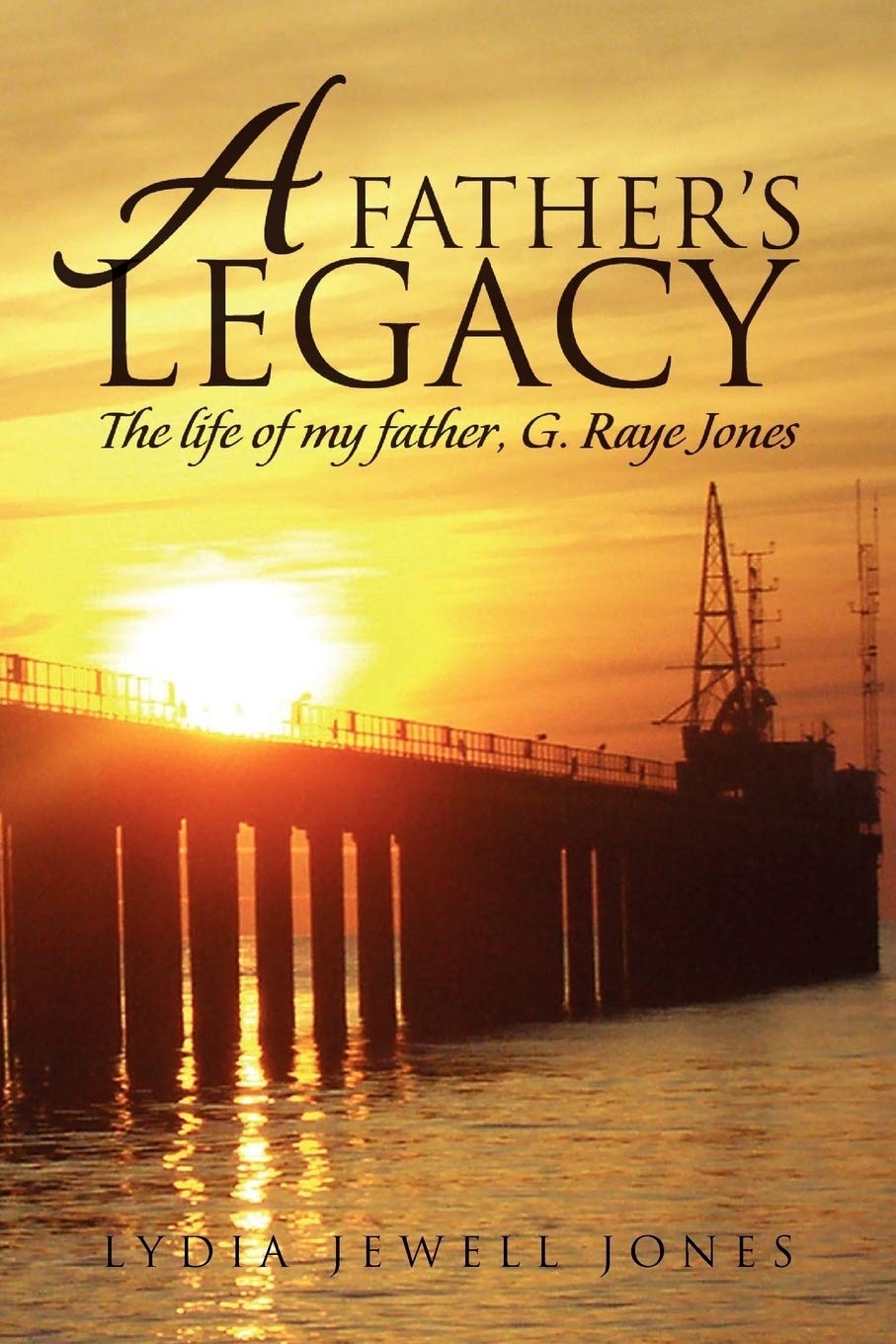 PREACHER
He is a preacher from the word go
He preaches the gospel for all to know
The plan of salvation to set souls free
The love of Christ who died for you and me
He is a preacher and the Word he does sow
On hearts that are receptive and on hearts that are cold
The work is hard, the days are long
And often he is in God's fields all alone
But he is a preacher and he walks on
Most don't understand what makes him so strong
He never gets tired of sharing God's all
To encourage the believer and to win a lost soul
He is a preacher that is sold out for God
His sold-out heart, God strengthens from above
His cup overflows from the blessings of Christ
And chasing a lost soul keeps him alive
He is a preacher set aside by God, you see
He will go on with or without you and me
There are fields to sow and crops to bring in
For the Glory of Christ and His Glorious Kingdom
He is a preacher for the King of all Kings
All of his possessions are waiting in Heaven
He keeps his eyes on the plow, his heart is set
He remembers his Father's Words, "Son, it isn't sundown yet!"
"The fruit of the righteous is a tree of life; and he that winneth
souls is wise."  Proverbs 11: 30
Written 8/1/93 by G. Raye Jones
Mercy/Compassion/Grace/John 3:16